INTRODUCTION
Healthcare Packaging is a highly technical and scientific field, requiring professionals to stay educated and well informed. Proving the necessary protection for state of the art medical devices requires packaging professionals to keep informed of ever-changing regulations, material innovations, testing requirements etc.
This one-day workshop was focused on Sterile Medical Packaging Regulatory and Standards Review, requirements after the new EU MDR as well as Packaging Engineering and Design, Peel Strength & Microbial Barrier.
All attendees were awarded Certificate of Training.
WORKSHOP OUTLINE
Time: 9.00am – 5.00pm
Sterile Medical Packaging Regulatory/Standards Review
The new EU MDR / IVDR:

Introduction and key considerations

The MDR Impact on Sterile Packaging and Global Sterile Packaging Standards

Harmonization of EN ISO  standards: the current issues and plans for a new CEN standardization request

EN ISO 11607 – Packaging for sterile medical devices- latest revisions to be published end of 2018

An introduction to packaging validation

Key issues to consider when establishing successful validation protocols

Summary of changes of the new EN ISO 11607 revision

New MDR requirements for labelling, current plans for developments of new EN ISO symbols

Common Materials and Package Formats in Sterile Barrier Packaging

Designing for Success – Packaging Design and Troubleshooting Considerations

Packaging Test Methods and Validation of Test Methods

Science of Peel Strength and effect of using different ASTM F88 techniques

Basics of Microbial Barrier & Particle Filtration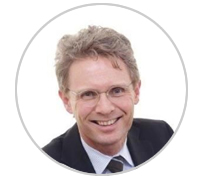 Thierry Wagner is the Regulatory Affairs Director-Europe, Middle East & Africa for DuPont™ Tyvek® Medical & Pharmaceutical Packaging. Thierry has spent the past 30 years working for DuPont in its polyester films and non wovens businesses in a variety of assignments ranging from process development and project management to operations and business management.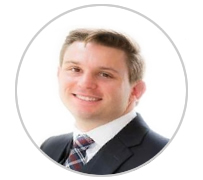 Kevin Grum is part of DuPont's Medical and Pharmaceutical Packaging team and supports global applications development. Over the past ten years, he has held a variety of roles within DuPont; including manufacturing, quality, and sales.
CONTACT US
VENUE
Shangri-La's Eros Hotel, New Delhi
19, Ashoka Road, Janpath, Connaught Place,
New Delhi, Delhi 110001, INDIA