About MTaI
MTaI is an association of research-based medical technology companies who have made remarkable investments by setting up large number of R&D centres and manufacturing plants in India. MTaI represents a wide spectrum of the medical device and equipment industry with global experience in innovation and manufacturing.
All the time stressing on the three hallmarks of healthcare – Quality, Consistency and Patient Safety, we want to be a responsible voice of the industry. We are committed to improving access to affordable and quality healthcare for patients… Read More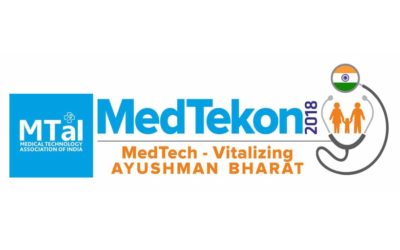 The scheme is scheduled for a formal launch on September 25. New Delhi [India]: Medical Technology Association of India(MTaI), which represents leading research-based medical technology companies with significant investments in India, is organising...
read more